There are a lot of anime out there that brings a tear to our eyes, or fills our hearts with joy. Here is my list of top 5 emotional anime, the 5 shows I feel had the most feels for me. Both good or bad.
5. Ano Hi Mita Hana no Namae o Bokutachi wa Mada Shiranai
Ano Hana is the tale of a bunch of childhood friends, trying to cope after a tragic death happened in their circle. The ghost of Menma hangs around Jin, acting as a reminder of what happened that day. The show starts off with serious feels right off the bat in the first episode. Even though there are some happy times in the show. You know it's going to be hopeless.
4. Hanbun no Tsuki ga Noboru Sora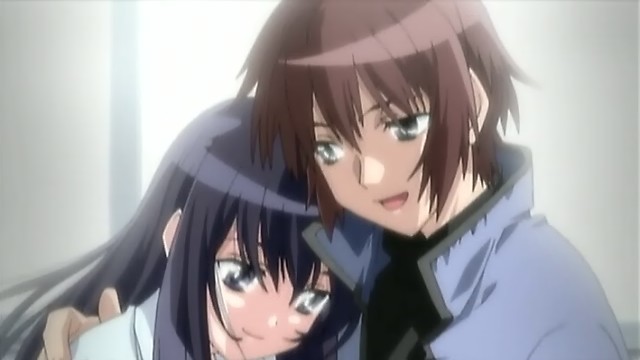 Hantsuki is about a boy called Yuichi who gets booked into hospital for his hepatitis, one day he notices Rika, a girl about his age who is in the east wing of the hospital, where all the seriously ill patients are looked after. He befriends her and after a while learns of the fate that awaits her. Hantsuki is very short, only 6 episodes but it packs a lot of emotions.
3. AIR TV
What would a Top 5 emotional list be without a Key show. Air Tv is the story of Yukito, a traveler in search for the Girl trapped in the Sky, a legend passed down in his family. On his travels he stumbles upon the curious Misuzu who wants nothing but to be his friend. Air TV is filled with a lot of mysteries and a fantasy element. There are a few different arcs in the show that all seem to interlink, and most of them don't have a happy resolution. The initial cuteness factor of the show throws one off guard in the beginning.
2. Aria
Aria is on a different side of the feels scale to most of the shows here, it's such a feel good anime. Just kind of makes everything feel better. Though it has it's teary eyed moments too. Aria is about Akari, a girl who wants to become an Undine, or gondolier on Aqua. Aqua is the name of Mars after it was terra-formed and mostly covered by water. Akari starts working at Aria Company, and while training she meets up with the various people of Aqua, fellow Trainees and some more mysterious entities.
1. Full Moon o Sagashite
Full Moon is the heart wrenching tale of a 12 year old girl called Mitsuki, that wants nothing more than to meet up with her childhood friend and crush. Her best plan to do this is to become and idol. But she needs to be 16 years old to become one. The only problem is, that she has throat cancer, and only one year left to live. Unless she undergoes the surgery which would make her unable to sing. I was initially put off by the really shoujo art style of this anime. But there was a lot more to it the show itself then just the visuals. Full moon takes one on an emotional roller coaster ride. It fills you with hope, and then drops you into the deepest pits of despair.
As I said before there are a lot of emotional shows out there. This is only my top 5. What is your list? Let me know in the comment section.