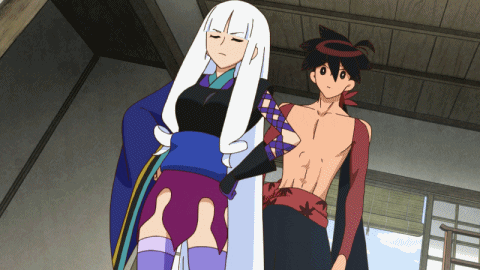 Join me as I take a journey back in time. And sharing the
Top Anime
from years past. This time we are looking at the shows from 2010. A Year which contained great shows like K-on!!, Strike Witches Season 2,
Seitokai Yakuindomo and Ika Musume to name a few. Below I will list the top 5 anime from 2010.
Angel Beats!
Synopsis : The after-life world for youths having died in an unfair turn of events is centred around a large school campus...
Yuri, the leader of the Shinda Sekai Sensen (SSS), rebels against the god who destined her to have an unreasonable life. On the other hand, Tenshi nicknamed Angel, the chairperson of the student council for the world after death, harnesses supernatural powers against the SSS members.
What is this strange world in limbo, where no one ages or dies? Why do some students simply vanish? What role does the seemingly violent Angel play, and what are the SSS' goals? The recently deceased Otonashi Yuzuru is looking for the answers...
Genre: Action, Comedy, Contemporary Fantasy, Fantasy, Gunfights, Seinen, Tragedy
PV :
https://www.youtube.com/watch?v=-GQbdJb4rvE
Thoughts : I'm a fairly huge fan of Key Visual anime. like Clannad, Air TV, and Kanon. So I had high hopes for Angel Beats to begin with, And this show more than blew my expectations away. A Great cast of characters, really good animation by PA Works and the music was brilliant. Add all that to the hilarious comedy and some really sad scenes and you have a winner.
Katanagatari
Synopsis : The legendary swordsmith Shikizaki Kiki made 1000 swords in his career. The more of these swords a state had, the greater the success in battle. When the Shogun emerged victorious, he collected 988 of the swords... but those were only the swordsmith's inferior practice pieces. For the final twelve swords were the pinnacle of his career. Each of them has powers so extraordinary, that one man wielding one of them could defeat a small army.
Shogunate strategist Togame has been ordered to recover all of them. She first hired a ninja... but the worth of the swords is so great the entire ninja clan defected the moment they recovered one. Then she hired a swordsman... though bound by honour, he felt he should keep the sword for himself.
Her last hope is Shichika, the seventh and last practitioner of the Kyotoryuu — the No Sword School. He and his sister live on an island cut off from civilization — so they have no need or use for money. His sword school does not use swords either — so he would not want the swords for himself.
So why should he help Togame?
"Because you will fall in love with me."
Genre : Action, Adventure, Angst, Fantasy, Martial Arts, Novel, Romance, Seinen, Swordplay, Tragedy
Thoughts : I'll be honest, initially I started watching Katanagatari with low expectations, as I was afraid it was just going to be another martial arts anime. I was wrong, so very wrong. And I'm glad I watched this. Katanagatari had some really awesome fighting scenes, interesting plot developments and character progression, and a HUGE twist at the end that left me feeling betrayed..but I still loved this show.
Rainbow: Nisha Rokubou no Shichinin
Synopsis : Around 10 years after World War II, a group of delinquents are sent to the Shounan Special Reform School. Upon arrival they meet Sakuragi Ryouta who becomes their guide to adulthood. Depending on each other to survive the brutal conditions at the facility they make a promise to one day all meet up on the outside.
Genre : Angst, Coming of Age, Delinquents, Manga, Seinen, Tragedy, Violence, World War II
Thoughts : Rainbow is not for the faint hearted. This show is really dark and contains some really rough footage and content. Rainbow also has a great example of friendship in the dark times after the Second World War. It did a great job of describing the horrors of living in that time.
Synopsis : The romantic comedy centres on the student council head named Ayuzawa Misaki, who despises the mostly male, slovenly population at her school, which was once an all-boys school. However, Misaki's quite handsome schoolmate, Usui Takumi, just discovered her secret — that she works after school at a maid cafe.
Genre : Comedy, High School, Love Polygon, Maid, Manga, Romance, Shoujo, Sudden Girlfriend Appearance
Thoughts : I love shows with strong female leads, Kaichou wa Maid-sama! was no exception. This show is a must see for any comedy fan and could also be a good entry for newcomers to the shoujo genre.
Nodame Cantabile: Finale
Synopsis : The musical love-story continues between Noda Megumi, the talented yet distracted (almost childish) piano player, and Chiaki Shinichi, the prodigious, always focused on advancing forward, orchesta conductor. How love will finally find its way for these two. Will it be able to surpass the challenges ahead or will it die prematurely. Paris, the city of light, is the more accurate place to find out how this "love musical" will reach its finale.
Genre : Josei, Manga, Music, Romance
Thoughts : The third and final season to the much loved Nodame Cantabile. If you love romance, comedy, classical music and great story telling in general. I highly suggest watching this from First Season to Last. You will thank me for it.
That concludes my List of Top Anime From 2010. Which shows from that year did you enjoy? Have You seen any of the shows listed here? I would love to hear your thoughts!
If you are interested on my Choices for the Years
2013
,
2012
and
2011
. Just click on any of those years to see them!